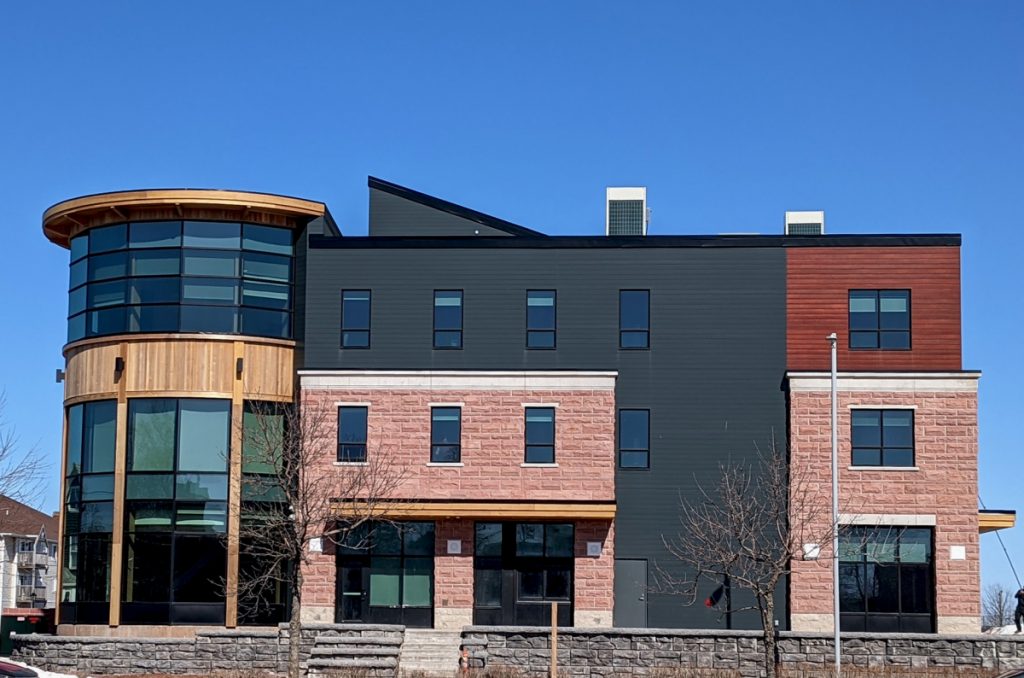 Managing the Many Layers of Funding, Construction, and Documentation of the Epekwitk Assembly of Councils Building
When Coast Design Inc. began the design of the new Epekwitk Assembly of Councils Building that would sit on the waterfront in Charlottetown, Prince Edward Island, there were several important considerations that guided the project.
Owned, operated, and occupied by the Mi'kmaq Confederacy of PEI, this building was designed to house several organizations that serve the needs and economic development of the province's First Nations — the L'nuey initiative, the Mi'kmaq Confederacy, and Epekwitk Development — and to perfectly align with Mi'kmaq beliefs in preserving the environment for future generations, and that buildings must be an extension of their community and culture.
The red tones of the building and the circles and curves used throughout the design recall traditional Mi'kmaq depictions of their land, with a circular tower housing conference rooms as an homage to traditional Mi'kmaq "Talking Circles." As sustainability was a core mandate of the project, Coast Design Inc. used the Green Globes Eco-Rating Program in the design and construction of the Epekwitk Assembly of Councils. The building attained an impressive Four Green Globe rating.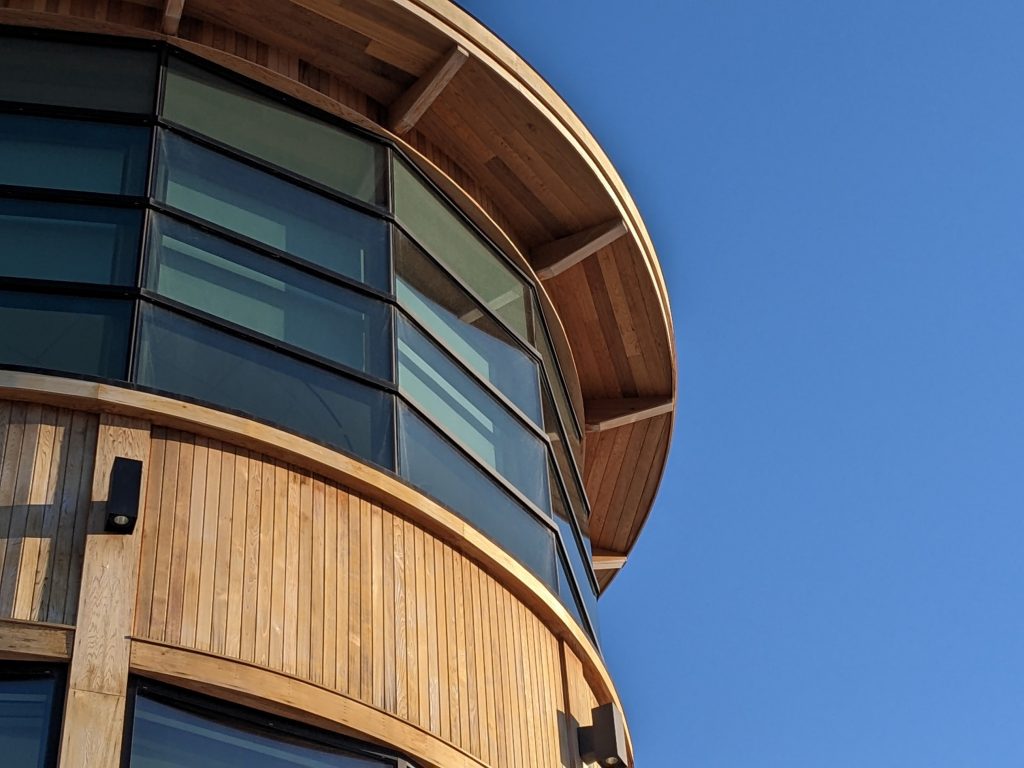 Managing a complex mix of funding and stakeholders
The Epekwitk project was funded by various levels of government and administratively construction was essentially broken into five mini-projects. When projects have multiple stakeholders and funding sources, project management can be very challenging.
RForm was especially helpful with organizing all the different funding and communicating with the building committee as well as the owners and contractors. There were many layers to this project, and many reports that needed to be easily accessed by many different people.
Coast Design Inc. Intern Architect Marie-Eve Roy worked on the project and says that RForm was incredibly useful as an administration tool for this project for many reasons. "For example, it allowed us to select which consultant or consultants we wanted to send a document or drawing to, and request approval from a specific owner representative," Roy explains, "It also let us control who can or cannot access certain project files, depending on the nature of that information and level of involvement from each team member."
When invoices needed to be paid and reports sent out to the various government agencies funding the project, RForm was able to generate reports with a click of a button and share them with the people or groups that needed them, and not every single stakeholder on this extensive project.
Moving through the shut-down
A further complication was added when Coast Design Inc embarked on the construction of the Epekwitk Assembly of Councils Building as Covid-19 restrictions went into full force as the construction phase was beginning.
There were concerns that this might slow down project progress. However, under provincial regulations, this project was considered essential construction so work could continue. Using RForm enabled Coast Design Inc to minimize the friction caused by the restrictions that the pandemic caused with regard to meetings, but also helped overcome the issue of people not wanting to meet in person even if they were allowed.
Coast Design Inc was able to achieve everything they needed without meetings through using the RForm platform."We could send information to the general contractor, for them to share with the subcontractors. The general contractor could also send us their questions on RForm, while having the other team members, including the owner, follow those discussions," says Roy. "The various consultants — structural, mechanical or electrical — were also able to answer questions or add comments as needed. So that was a very interactive tool."
As with any project, changes were requested throughout the construction process, and Roy says that RForm proved to be very useful when these requests came in. "RForm was a great communication tool, but also an efficient way to refer back to the previous change orders when searching for specific information, or looking for a revised drawing for instance," Roy says.
Both the owners and general contractor readily embraced using RForm. Once the owners started using RForm they wanted to be more involved and enjoyed being able to see where all the project information was and how easy it was to access reports just before meetings. The general contractor found using the platform invaluable for increasing efficiency, so much so that they went on to adopt RForm for future projects.
RForm was a great communication tool, but also an effective and efficient way to achieve everything we needed without meetings.

Marie-Eve Roy, Intern Architect, Coast Design Inc.