Changes and Cash Allowances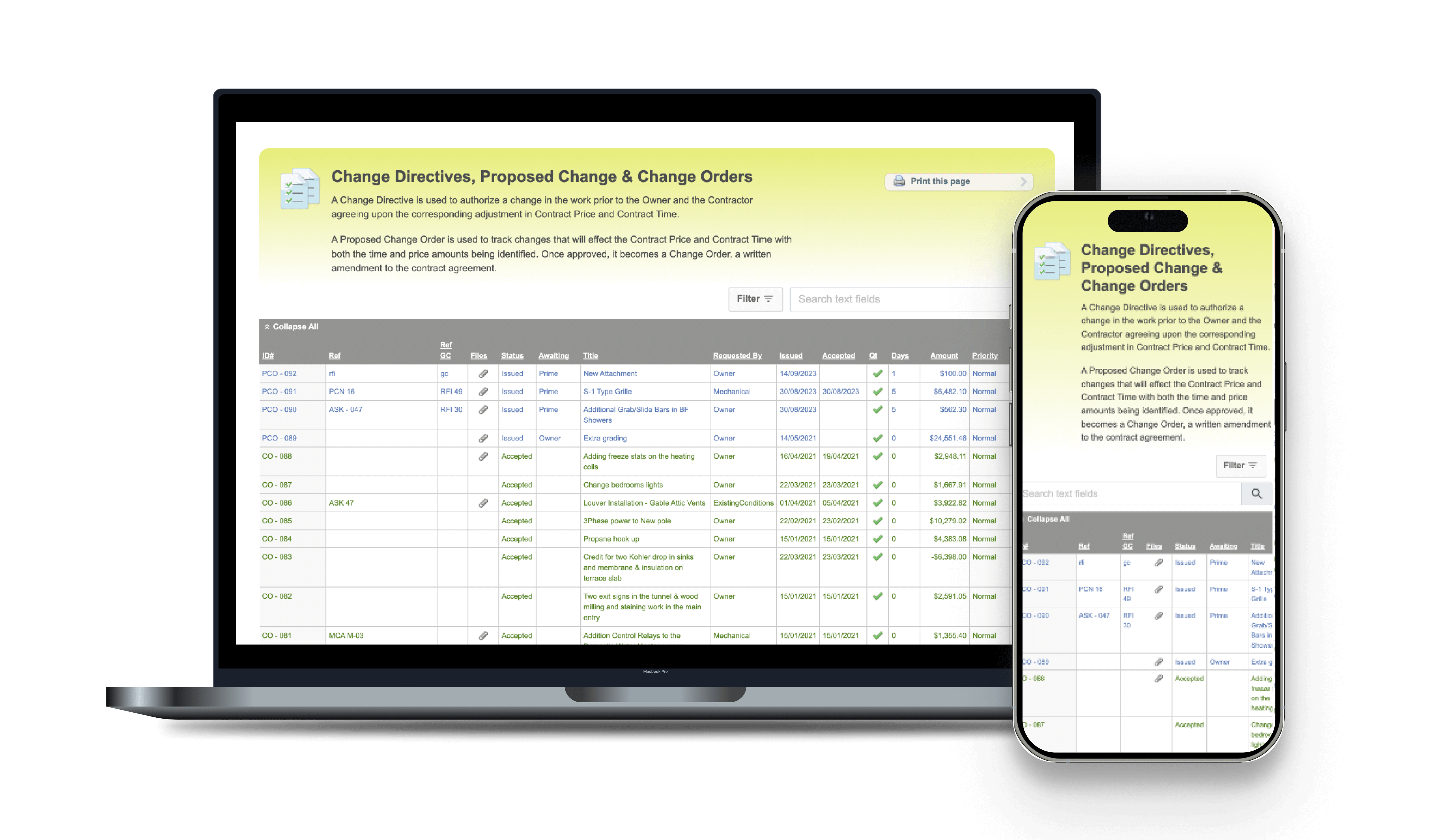 As an Architect, Engineer, or Contract Administrator you have to deal with Change Orders, Change Directives and Cash Allowances—but that doesn't mean your workflow has to be slow and inefficient.

RForm Construction Contract Administration Software provides a tool for you to manage changes and revisions during the building process and the financial impact of those changes, allowing you to stay on top of the project's financial situation.
With RForm Construction Contract Administration Software, you can manage all Change Order requests and Approvals in one place – communicate with the project team Architect, through the General Contractor, Consultants, and Owner and have communications recorded within each form.
Managing Change Orders Made Easy
Say goodbye to tedious paperwork and hello to efficiency! With RForm, you can propose changes, get quotations, track progress, review quotes, and swiftly approve or deny them. The best part? Every detail of your change order history is automatically logged, saving you precious time on administrative tasks
Stay Organized and Informed
With RForm, managing your project logs is a breeze! Filter and sort logs by date, user, status, and more for easy access to the information you need. Plus, each form includes a detailed audit trail, allowing you to track all changes, approvals, and comments made by your team.
Keep a Clear Record of Every Decision
We've got your back with our Comments & History feature. Easily track all decisions made and problems encountered throughout your project. Know who made what decision and exactly when it happened.
Streamlined Approvals, Minimized Risks!
RForm can handle Change Orders, Change Directives, and Cash Allowance approvals with ease. Once approved, these forms auto-sync to the Payment Certificate section. Simplify financial management and cut down on errors!
Designed with you and your team in mind!
Our platform is designed to ensure that everyone on your project team can navigate with ease. Whether you're an Architect, Project Owner, Contractor, or Engineer, learning and using RForm is a breeze.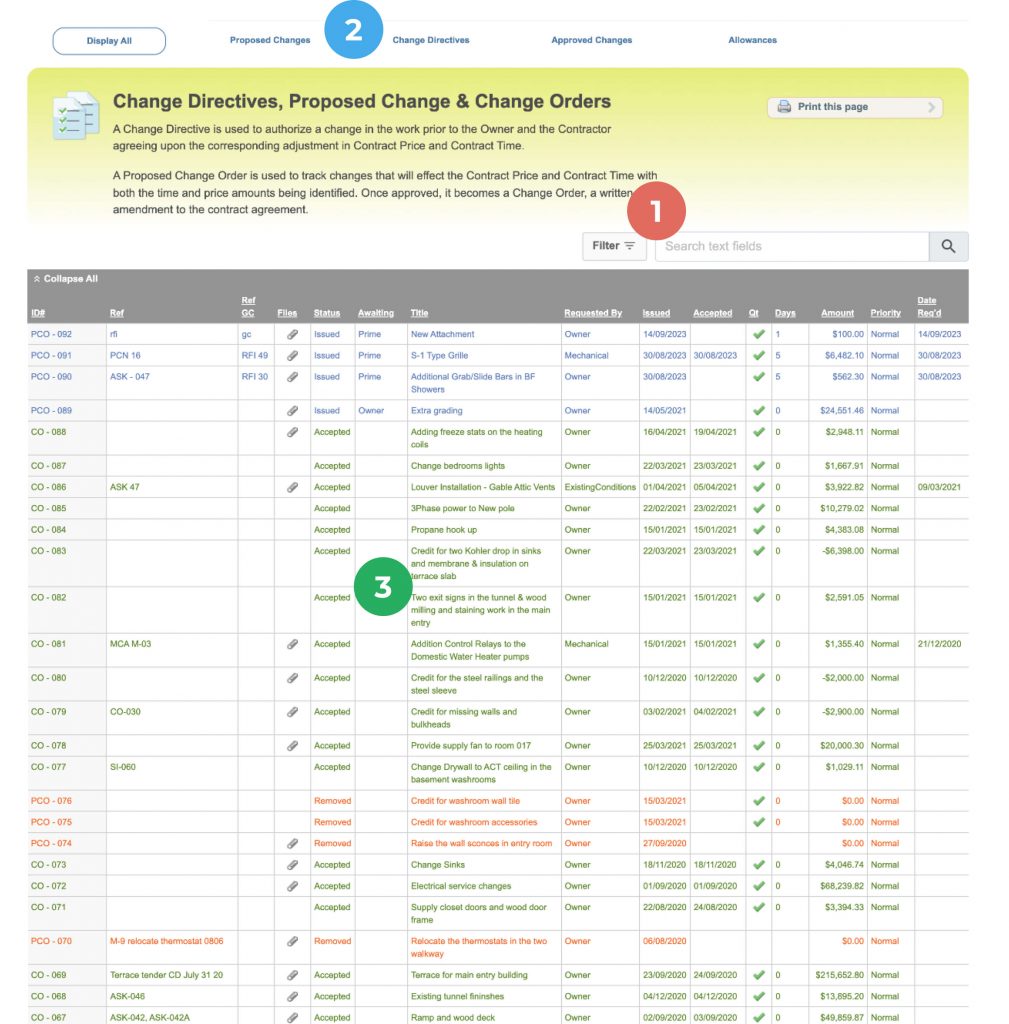 Bring a whole new level of efficiency and transparency to your contract admin!
Choose the type of Change Proposed Change or Change Directive and RForm guides you through the approval process.
"RForm has made our Construction Administration activities much easier. All communications are digitally bundled with sketches and relevant information is available to all parties over the web. Sorting and searching is built in, so tracking RFIs, SIs, PCOs, Transmittals, Submittals, Schedule of Values and payment certification has never been easier."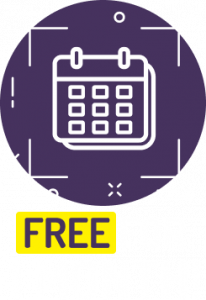 Simple pricing
Can't figure our the pricing of other Construction Contract Administration Software? RForm is priced per project with no limit on the number of project team members. Each project costs only $29.95 per month.

No limits on project size, number of project team members or data storage.